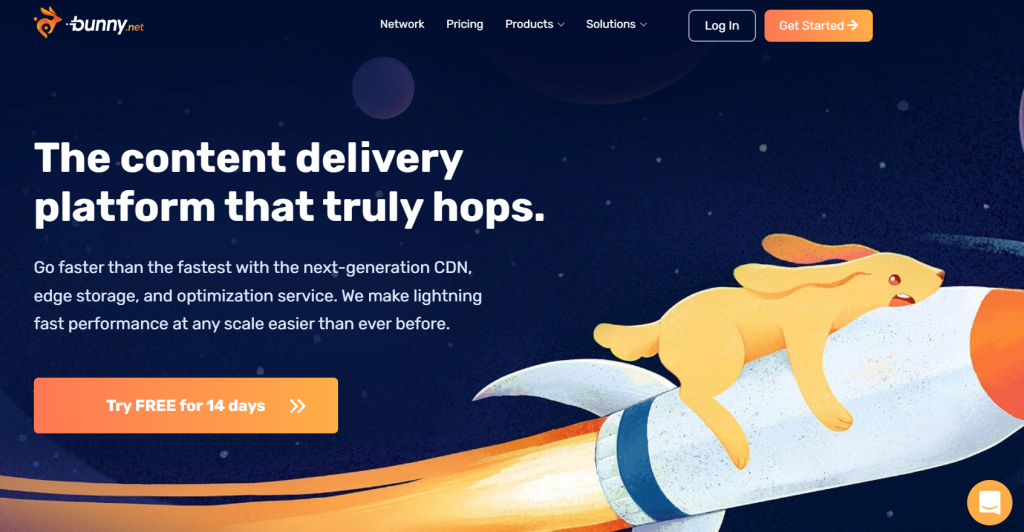 What is Bunny CDN
A Content Delivery Network is a network of servers across a diverse selection of geographic locations that help improve the speed and quality of content delivery. Quick transfers of content types like HTML web pages, pictures, videos, spreadsheets, and JavaScript programs are possible with CDNs. BunnyCDN is a Content Delivery Network provider.
BunnyCDN is a fast, powerful, reliable network designed to provide better performance at a more affordable cost globally. Also, setting up the Bunny CDN plugin will improve your website performance to load faster than standard.
BunnyCDN provides an excellent CDN service at a competitive price. They also have their own WordPress plugin. In this article, we'll take a look at how to set up BunnyCDN on your WordPress websites.
Some key benefits and solutions of BunnyCDN
Website Acceleration: After implementing the Bunny CDN to your site, it helps to make your website faster globally.
Bunny Optimizer: One of the important features of BunnyCDN is Bunny Optimizer. Bunny Optimizer helps to convert and server images to WebP format dynamically. It also helps in automatically resizing images for Desktop and Mobile devices.
Replicated Cloud Storage: Replication Cloud Storage is a brilliant and unique solution offered by Bunny CDN. They have features called Perma-Cache also known as Permanent Cache that help to replicate your origin server files automatically to a global storage network and store your files permanently.
Video Delivery: Backed with a smart routing engine and NVMe-based hardware, Bunny CDN offers smooth playback for video delivery.
BunnyCDN Installation in WordPress
It's simple to set up BunnyCDN in WordPress. Sign up with BunnyCDN, set up a pull zone, and install the BunnyCDN WordPress plugin. We'll cover this in this tutorial.
Create your Account
Creating an account is quick and easy, and it also comes with a 2-week free trial. Just visit bunny.net and sign up to get started.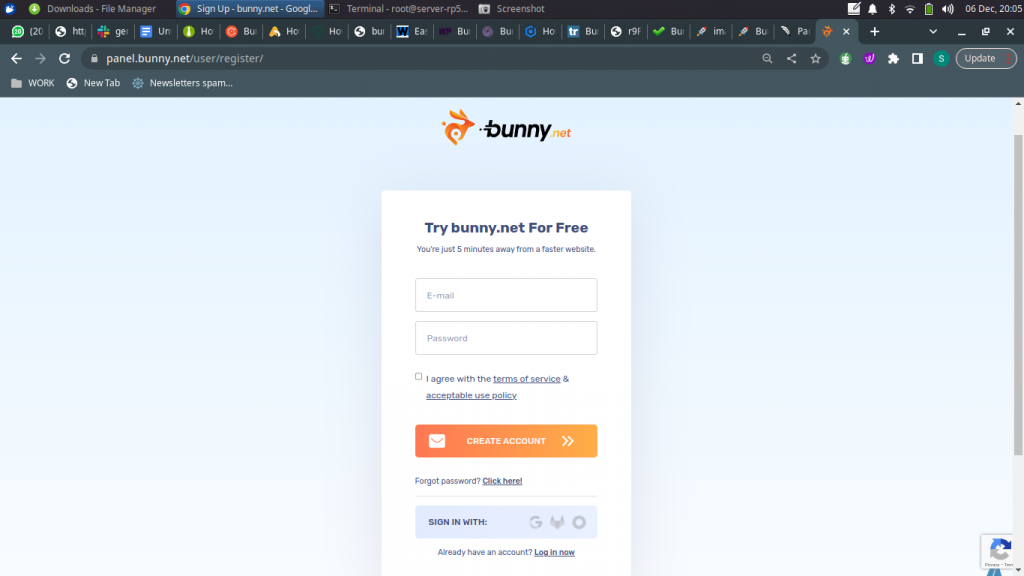 Create a Pull Zone for Your Website
To start using Bunny CDN, you will first need to create a Pull Zone inside your Bunny account
Inside your Bunny account click through to Pull Zones from the left-hand menu and then + Add Pull Zone.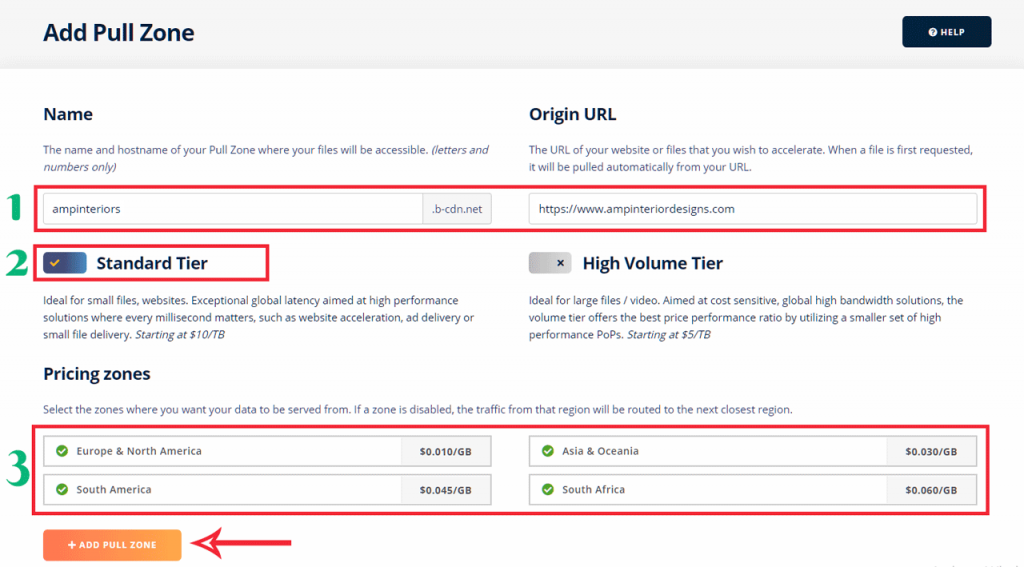 Name – Enter your website name. (Note: Use all lowercase letters and no spaces, along with numbers
Origin URL – Enter your website's full URL.
Standard or Volume Tier – Standard is the default choice. Keep it like that for most use cases.
Prizing zones – Keep all four zones checked if your visitors scatter all around the globe. Otherwise, you can uncheck any unnecessary zones.
Finally, click the Add Pull Zone button to activate the newly added zone.
Configure BunnyCDN on Your Website
Inside your WordPress website, navigate to Dashboard > Plugins > Add new and install and activate

After activating the plugin, click on the BunnyCDN link from your WordPress Dashboard's left-hand menu. Next, open up the advanced view and add your Site URL.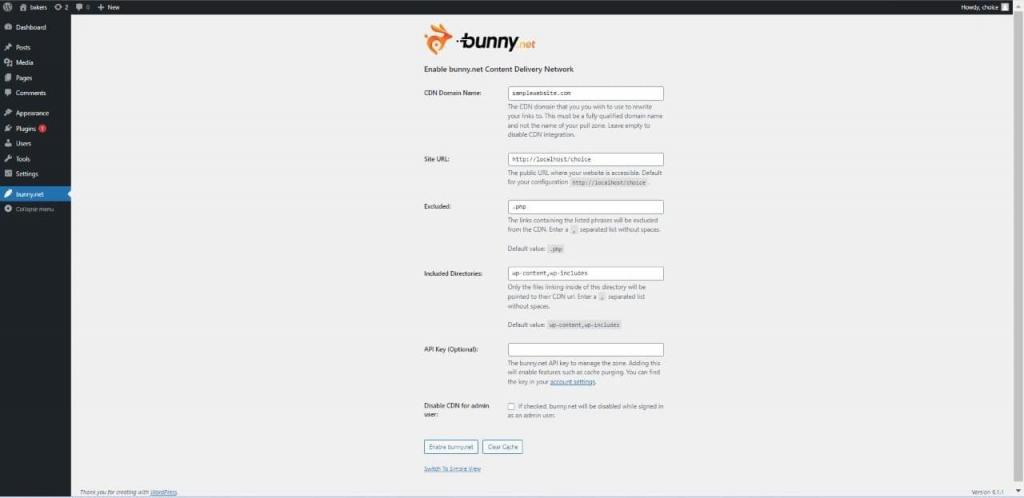 Go to your BunnyCDN dashboard and go to your account settings.
Click on the 'eye' icon to expose and copy your API key

Go back to your BunnyCDN settings on your website and click on the 'Switch To Advanced View' link.
For the 'API Key (Optional)' field, paste in your API Key from the steps above.
Click on the 'Enable BunnyCDN' button.
Force SSL


Enabling this setting configures insecure (i.e. HTTP) website requests to automatically redirect as secure (i.e. HTTPS) website requests, which also helps prevent duplicate conten
From your BunnyCDN Dashboard, click on the 'Pull Zones' tab.
Under 'Manage Pull Zones', click on your website name.
Click on the 'Security' menu item.
In the 'Linked Hostnames" section, toggle ON the 'Force SSL' setting.
Conclusion
BunnyCDN is one of the most reliable, fastest and Best CDN Providers. If you are looking for a CDN to speed up your website then undoubtedly choose BunnyCDN. Its attractive features and security makes it one of the safest Content Delivery Network.
I hope you have got a brief idea about BunnyCDN by reading this BunnyCDN review. Now it is upon you to decide whether it is the best fit for your website or not.
For bloggers and professional websites it is necessary to have a quality hosting service and CDN provider so that you can make your website reach a number of audiences globally.
When speed is a concern, BunnyCDN helps you to get lightning-speed website content delivery facility.